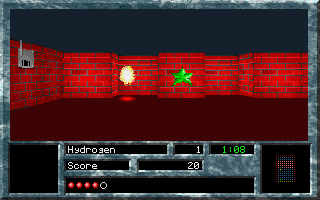 User Rating:
1
user rating Based on
Page views: 467
Multiplayer:
Single player

DOWNLOAD THE GAME
brkfre1a.zip - 414k
Downloading ...
Found your game? Great! Glad you found it! Please consider saying thanks by making a small donation to support DOSGames.com. There are also other ways you can help!
Need help running the game? Check our DOSBox Guide to run DOS games on modern computers.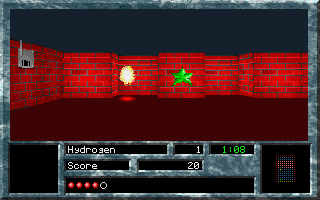 DOSGames.com Review:

Rating: 3.5
This Arkanoid close is fairly unique because it's in 3D! And when I say 3D, I mean a first-person perspective. "How would THAT work?" you ask. Well ... not extremely well. It's fun to play ... however, it's easy to miss the "ball" (fireball?) because of the 3D perspective. The graphics are pretty good, however, and there are some SB sound effects (although no music). Check it out for a unique experience.
File_info.diz:
Related / similar games:
If you enjoy Breakfree, you might also enjoy playing these games:
Play Breakfree in Browser
Games may take awhile to load. CTRL-F12 attempts to speed up game, CTRL-F11 attempts to slow it down.